On behalf of all the homeless German Shepherds in Tulsa and the surrounding communities, THANK YOU for your support of GSR Tulsa and all our efforts in 2014!
While this year is coming to a close, it's not too late to make a lasting lifesaving difference for the German Shepherds. Your gift is critical to our mission as we continue to fight to rescue, rehabilitate and re home GSDs. Donations in any amount help: Our address is 9521 B Riverside Pkwy Box 273 Tulsa, OK. 74137, Paypal address is adopt@gsrtulsa.com or you may use the donate button to the left. We are a 501(c)(3) non-profit organization so all donations are tax deductible. Thank you!
German Shepherd Rescue of Tulsa (GSR Tulsa) is a non-profit organization and as such we rely solely on individual donations, pet adoptions and fundraising activities to defer the costs of veterinary care, food and other items needed for our rescued dogs.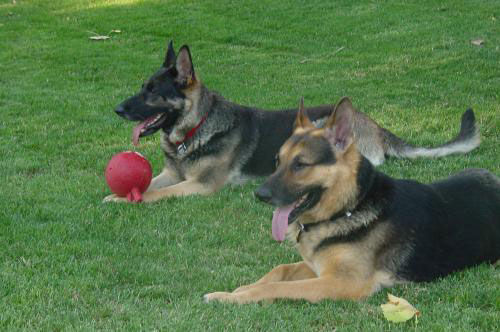 Tax Deductable Donations:
Our organization is recognized by the IRS as a 501c3 charitable organization, which allows all donations to be tax deductible.
100% of your donations benefit our rescue dogs. All GSR Tulsa volunteers give their time and efforts to help rescue dogs without compensation.
There are several ways in which you can help us save the lives of these wonderful dogs:
Donate Dog Items
Volunteer
Become a Foster Home
Make a Contribution
We will be showing our dogs at Petco on 96th & Riverside every Saturday from 10 am to 2pm.
Please call 918-282-8593 on Friday afternoons to find out which dogs will be shown, or Look on our Facebook Page –> GERMAN SHEPHERD RESCUE OF TULSA <– in the album "available for adoption" to see pictures and comments from our foster homes that are currently caring for them!